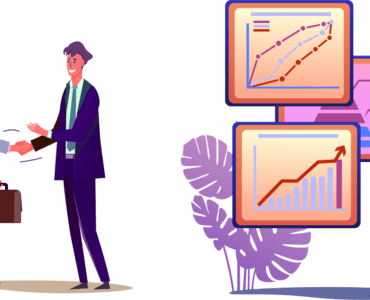 5 Ways to Sell Managed VoIP Services
February 18, 2020 By Crosso
VoIP, or managed voice over internet protocol, services are growing in popularity, especially with the growth of PBX and bring your own device (BYOD). It's a billion dollar industry, and it's a competitive market out there. If you're a VoIP service provider, you may wonder how you can sell and stand out.
You need to be a great seller, and in order to do that, you need to get past the idea of cutting a deal. These services tend to be equalized, after all. Instead, you need to seal the deal by emphasizing the "extras" and how robust your services are. In order to help you sell, here are five easy tips to help.
1. Emphasize Scaleability
One of the biggest concerns of a company that wants to switch to new phones is the scalability. This was from a 2014 survey of 350 companies, with all of them having a revenue under $100 million. Emphasize how your company has worked hard to ensure scaleability and handling any reliability or bandwidth concerns your prospects have. If your product is higher priced, the ability to showcase scaleability can help you make that sale.
2. Be the Advisor
With so many VoIP technologies, your potential customer may not be in the loop with all of them. It's important that you be the advisor who informs your prospects of their best options, the pros and cons, and explains some of the jargon associated with the VoIP world. This way, your customers will come back to you.
3. Be a One Stop Shop
If your customer has more VoIP needs, don't end the business relationship at the sale. Always make sure that you're their one stop shop. Help with the transition and post-installation needs for integration. Many companies do not have the ability to do it all on their own. By making everything one-stop, not only do you have the potential to make more money, but your customers don't have to deal with multiple vendors, either.
4. Emphasize Mobility
We all check out phones, and many of us just don't know how much we check them. On average, we check them over 150 times. Having VoIP services for mobile is vital, and when you're selling, you need to check your prospect's phone usage, then offer a solution focused on that.
5. Security is Always Important
Many prospects may be looking for security such as encryption in regards to voice and identifications. Cyber attacks, even on smaller companies, are important, and having security options shouldn't be an extra, but the standard. With that said, if you do offer security packages, inform your customer about the risks and make sure they're aware of possible security breaches.
By showing off the scalability, security, compatibility, and other features of your VoIP service, you can succeed. In addition, show that your organization can be the one stop for all your prospect's communication needs. It's a challenge, but it can help seal the deal.
RECENT POSTS